Toddler Pillow
Free Shipping to US Customers!

100 - Night Sleep Trail.
Why You'll Love This
100% US Grown Organic Cotton and Virgin Wool
The perfect size pillow for your toddler
Free from any toxins or chemicals
Handmade
Details
The Woolshire Toddler Pillow (13x19) is the perfect wool pillow for your toddler! Just as our signature wool pillow contains only pure virgin wool with an organic cotton shell, so does our toddler pillow. The goal of this pillow was to create something that was non-toxic and comfortable for growing children. Remove synthetic pillows from your children and give them the gift of nature with our beautifully crafted toddler wool pillow handmade in Idaho.

The Wool Toddler Pillow is also the same size as a travel pillow. For an wool pillow on the go, The Woolshire Travel pillow is easy to compact and throw in your backpack for your next adventure!
Some of the other benefits of our wool pillows is that they are naturally hypoallergenic and temperature-regulating. All of our pillows are 100% USA made and sourced. We work closely with our wool and cotton suppliers to make sure we have the best materials. 
Wash and Care
Unlike synthetic pillows which become filled with dust mites, wool is naturally resistant. However, if any accidents occur we recommend spot cleaning with an organic soap. If your pillow is completely soiled, you can wash on delicate or wool cycle with a full load of laundry (cold water only). Putting the pillow in the dryer will damage the wool so please hang dry. You can occasionally refresh your pillow by placing it in the sun for 30 minutes at midday.
Organic Wool & Cotton
Sleep As Nature Intended
Natural Virgin Wool
Woolshire pillows were built as nature into them. When you lay on wool you are connecting your sleep to nature. They have no chemical gases, unlike memory foam and polyfill pillows.
Our pillows trace their roots back to how our ancestors slept. In a world of cheap, mass-produced, and synthetically made products, the Woolshire Pillow is a champion of a bygone era, a champion of quality. At The Woolshire we reject the plastic mindset, no chemical baths, no micro-plastic shedding, fashioned and crafted by a family of artisans.
Here are some of the awesome properties of wool pillows:
100%
Natural
Allergy
Resistant
Moisture
Resistant
Temperature
Regulating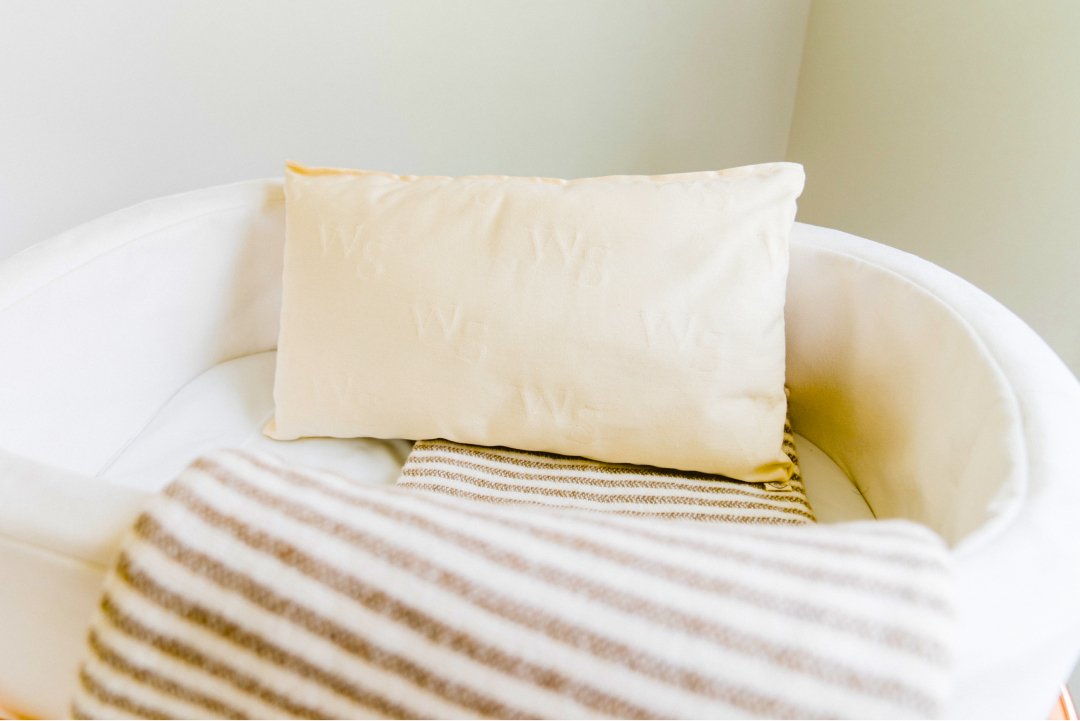 HYPOALLERGENIC
Like our adult wool pillow, our toddler pillow is naturally hypoallergenic. Our pillow shells are made from 100% organic Texas cotton and the fill is Northwest virgin wool. These pillows are ideal for toddlers who have allergies or are irritated by synthetic materials. 
Because our pillows are made from wool they easily wick moisture and are dust mite resistant (a common allergen). Experience a allergy-free sleep with our Woolshire toddler pillow.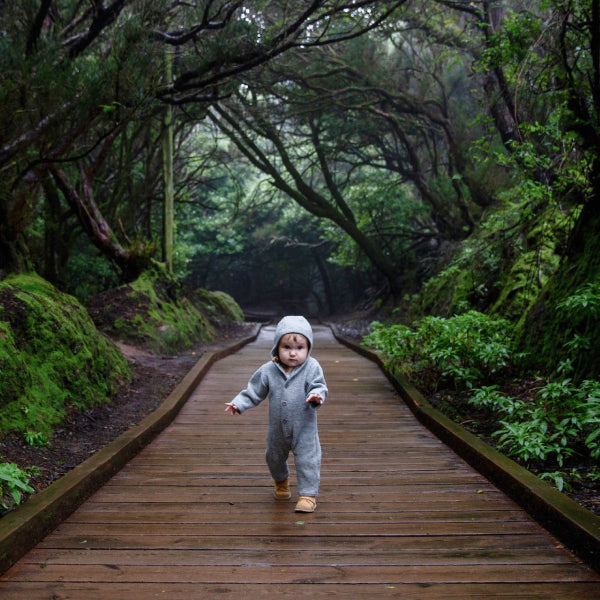 NO POLYESTER EVER
Many pillows contain polyester in one form or another, either for their shells or for their filling. Polyester does not absorb sweat or breath. What's worse is polyester is often treated with flame retardants or other harmful chemicals. 
Instead, our toddler pillows are 100% virgin wool and natural cotton. We strive to make our toddler pillows the healthiest possible.
Toddler Pillow Common Questions
What Age Can A Toddler Have A Pillow?
Toddler pillows aren't recommended for children under two. For children under two, there is a greater risk of suffocation with the additional material in their bed. However, your toddler's development and size will be a large factor in determining when it's appropriate to purchase a toddler pillow. 
What Pillow Material Is Best For A Toddler?
Natural materials are better for a toddler's growing brain. Memory foam and other synthetic pillows can "off gas" especially during the first couple of months after purchase and those gases are harmful to toddlers. Furthermore, memory foam should be avoided because it poses a greater suffocation risk. 
What Pillow Firmness Is Best For Toddlers?
A reasonably firm pillow is better when choosing a pillow for your toddler. A pillow that doesn't retain its shape can pose a greater suffocation risk. 
×
Loft is available in thin, medium, full, or extra full.
Thin :
Flat pillow without much loft.
Perfect for those who don't like much head elevation (1 Pound of Wool)
Medium :
Standard fill pillow for more neck and head support (1.5 Pounds of Wool)
Full :
Full fill for back sleepers and wide shouldered body builders (1.75 Pounds of Wool)
Extra Full:
Our fullest and most firm pillow made with compressed wool to reduce compression.
Similar in size to the Full, but more firm (2.25 Pounds of Wool)